All articles >
Shimokitazawa: 7 Spots You'll Want to Check Out
Shimokitazawa: 7 Spots You'll Want to Check Out
📌Check out the whole list on Google Maps
1. Nasu Oyaji - Curry Restaurant
Shimokitazawa is known for curry. In fact, the town hosts an annual curry festival and there are approximately 150 curry restaurants in this area.
Nasu Oyaji (ナス親父) is one of the oldest curry restaurants in Shimokitazawa and is known for serving some of the most appetizing curry dishes in the country. You can choose from chicken, pork, or vegetables. While there, be sure to check out the owner's collection of vintage vinyls on the wall. Those who are looking for a relaxed and cool atmosphere to try Shimokita curry, Nasu Oyaji is the perfect stop.
2. New York Joe Exchange
Another major attraction of this town is vintage shopping. New York Joe now has several chain shops in Tokyo but it all started in Shimokitazawa. Believe it or not, the building used to be a bathhouse! "Bathhouse" translates to Nyu-yoku-jo in Japanese, hence they named the shop "New York Joe".
If you want to score great deals, drop by on the first Sunday of the month. Sales up 50% off take place every first Sunday, so make sure you have time to dig in the shop!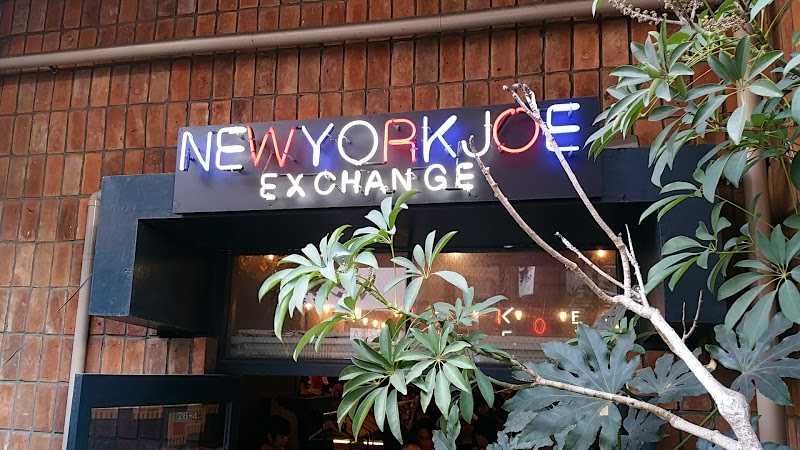 Source:https://rubese.net/gurucomi001/?id=1036902
3. Flamingo - Vintage Shop
Flamingo is a very popular vintage shop in Shimokitazawa. Lots of people come to visit Flamingo, looking for items that are fairly cheap but of decent quality. Flamingo owns shops in Shimokita, Harajuku, and Omotesando. Searching for nice and unique souvenirs? Flamingo is the place!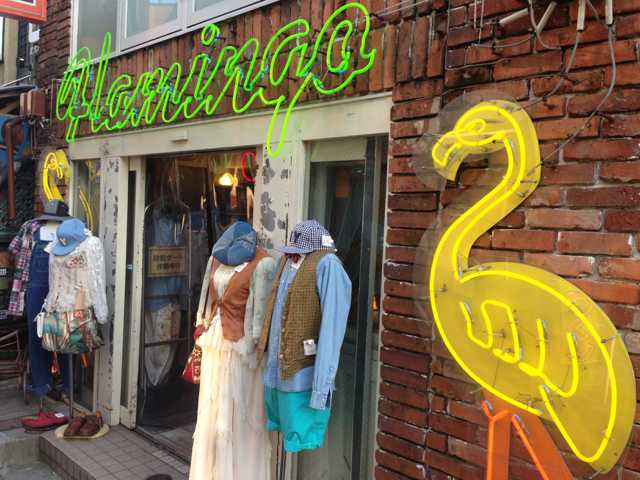 Source:https://love-shimokitazawa.jp/archives/288
4. Disk Union- Vinyl Shop
Digging vinyls might be a bit more niche than the other activities. However, Disk Union is Japan's biggest record chain shop and offers a vast array of vintage vinyls. If there's any place where you have a big chance of finding your favorite records that you've been hunting for, it will be Disk Union.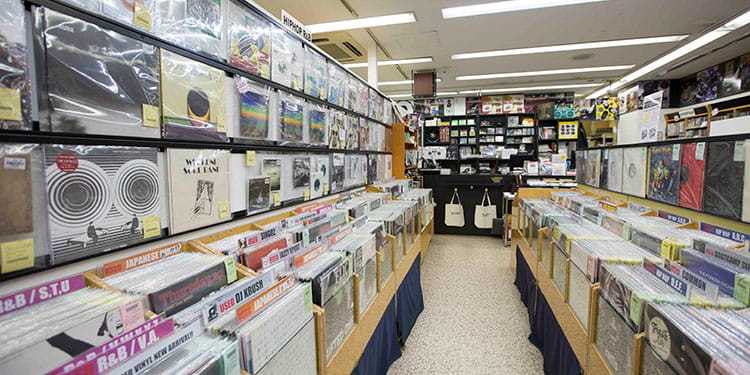 Source:https://diskunion.net/shop/ct/shimokitazawa_club
5. Zakoya
Shimokitazawa also has tons of cheap but good izakaya like other areas. You will surely stumble upon a good one while walking but Zakoya has got to be the best. This very traditional Japanese izakaya located just a few minutes walk from the station features a menu that includes a lot of mouth-watering options. Whether you are vegetarian or a meat-lover, the best izakaya experience is guaranteed here.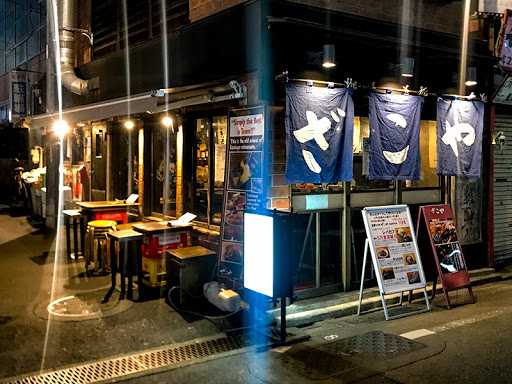 Source: http://saiotsu.info/zakoya-shimokitazawa
6. Coaster- Pub
Western-style pub Coaster serves 10 to 12 kinds of beers every day, with prices ranging from ¥1,200 to ¥1,500. Local residents often come and gather at Coaster over a pint, as well as tourists looking to chill over some beers. If you're one to mingle with locals or meet backpackers who are also exploring Shimokitazawa, come and sample different craft beers at Coaster.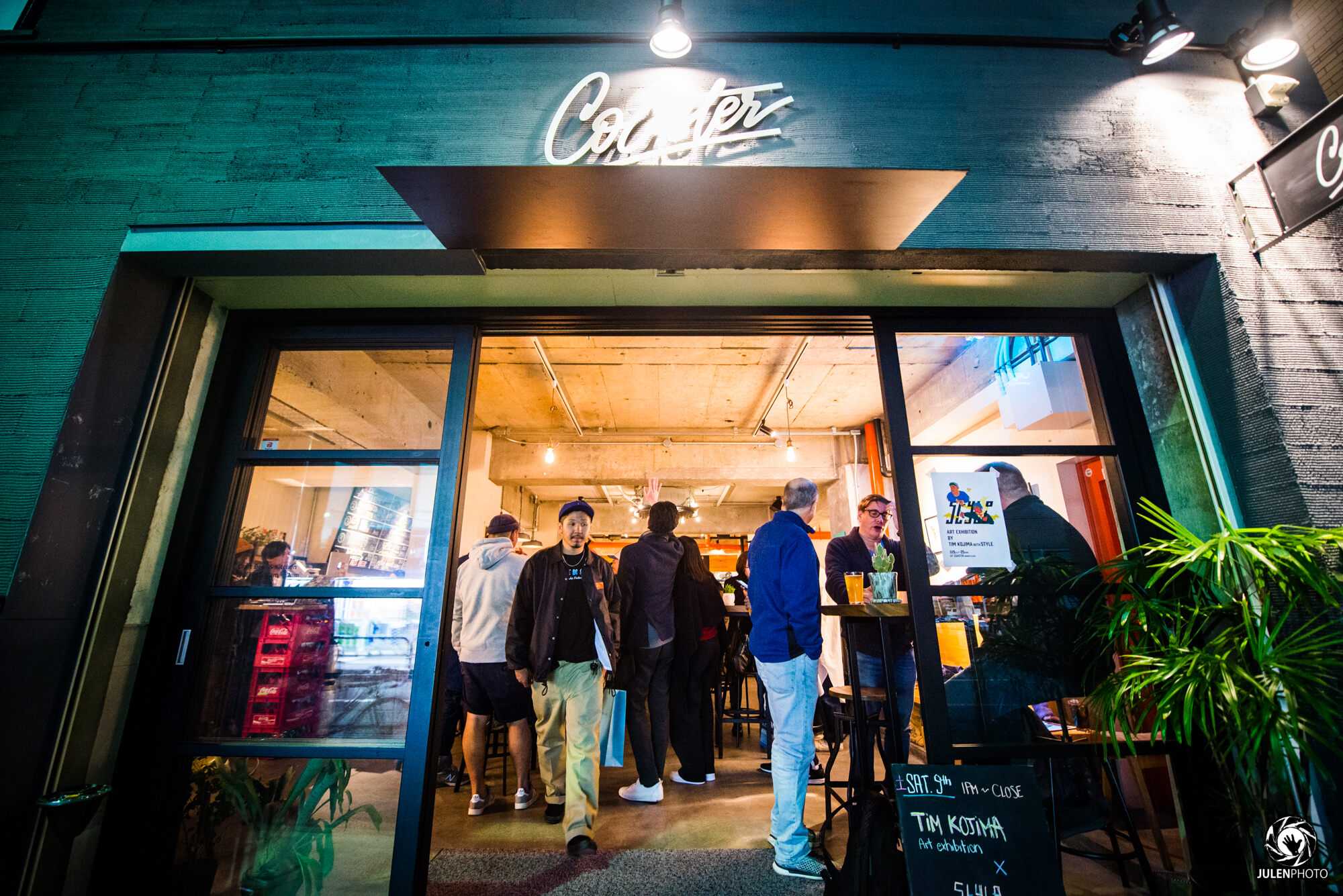 Source:https://www.coastertokyo.com/
7. Shimokitazawa Three/Basement Bar
Shimokitazawa's music scene is very active. Live venues are spreading out across the town and Japanese indie bands are performing every night. The entrance fee is around ¥2000-¥3000 and will let you see a couple of bands in one night! Whatever kind of music you dig, you'll find it in Shimokitazawa.
Shimokitazawa Three and Basement Bar, which are next to each other, have been in the music scene for more than 20 years and have seen numerous bands get bigger and become popular. These places are also easy to find! Just walk down the street from Coaster and voila! You are in the perfect place to experience Japan's indie music scene.
Although it is only 10 minutes away from the hustle and bustle of Shinjuku and Shibuya, Shimokitazawa is tucked away enough to be a world on its own. If you're craving an entire day of unique adventures to make the most of your time in Japan, Shimokitazawa is more than your match!
Ready to explore Japan?
Download Travelr app, browse all upcoming events and network with other travelers.