All articles >
5 Beautiful, Off-the-Beaten-Path Places to Visit in Japan
Explore Japan beyond the tourist hotspots of Tokyo and Kyoto. Here's a list of some of the best, most beautiful and off-the-beaten-path places in Japan.
Travelling to Japan? Want to explore beyond the neon lights of Tokyo or the tourist hotspots in Kyoto? While the ultra-modern centre of Tokyo and the historical charm of Kyoto are unmissable, Japan is a diverse archipelago with so much more to offer tourists. From the subtropical islands of Okinawa to the snowy peaks in Hokkaido, there really are so many amazing places to explore that often get overlooked by English-language travel blogs.
Here's a list of just some of the most beautiful, alternative places to visit in Japan, each one free from the crowds of the cities and brimming with nature.
1. Mikurajima Island, Tokyo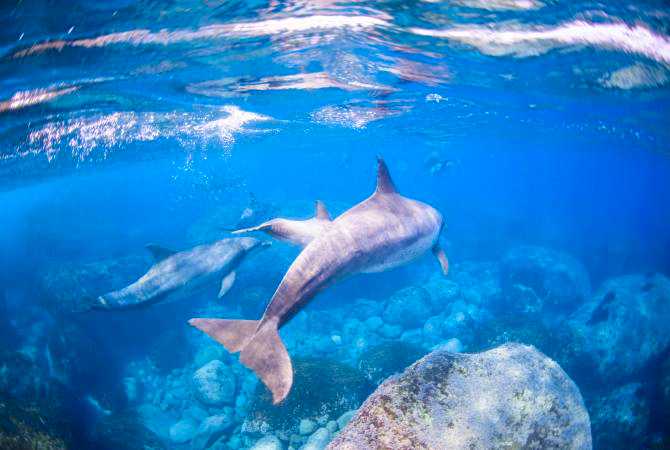 Source: gotokyo.org
You might already be aware that Japan is composed of thousands of islands, but not many travellers know that some of these islands are actually a part of Tokyo. These relaxing, green and quiet escapes are everything that the busy capital is not — the gorgeous island of Mikurajima being no exception. Also known as "Dolphin Island," its most popular residents are the wild Indo-Pacific bottlenose dolphins that inhabit the surrounding waters between April and November. You can join the eco-friendly dolphin-watching tours or dive into the crystal waters to swim alongside these playful celebrities. Eco-tourism is of major importance here to help protect the wildlife and nature of the island.
There's also plenty of things to see on land. The island is the world's largest breeding ground for the streaked shearwater, a migratory bird, and the virgin, ancient forests are also home to many mystical, giant trees. You can find them all over the island, but the most famous one is an Itajii chinquapin (Castanopsis sieboldii) named Ojii.
Although it takes about seven hours and 30 minutes from Tokyo's Takeshiba Ferry Port via an overnight ferry to reach here, it's worth the journey to explore such stunning nature and experience a truly off-the-beaten-track adventure in Japan.
More info about Mikurajima Island here.
2. Nagatoro, Saitama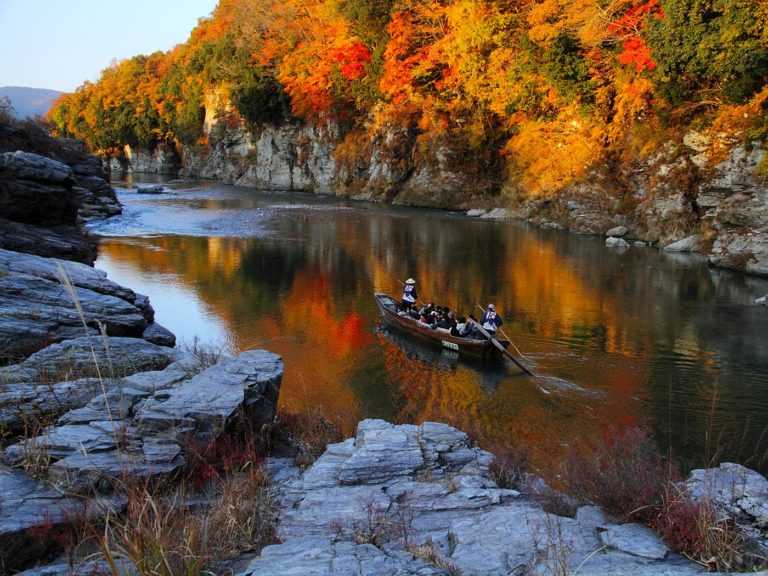 Source: promptreport.com
Located just a couple of hours north of Tokyo in Saitama, Nagatoro is a small town famous for its white-water rapids. If you're not quite that adventurous, you can glide down the Arakawa River and admire the surrounding nature in a calmer boat ride that's steered by local boatmen (pictured above) or opt for a kayak or canoe. The rides are available from early March until early December, but they're particularly popular during the autumn time, when the tree leaves burn beautiful reds and golds.
Back on land, there's cycling tours to join or simply rent a bike for yourself if you prefer to explore the area solo, plus paragliding and a cable car ropeway up Mt. Hodosan. The ropeway offers stunning views of the foliage below all-year round, with azaleas in spring and wintersweet and plum blossoms in winter.
More info about Nagatoro here.
3. Musashi-Itsukaichi, Tokyo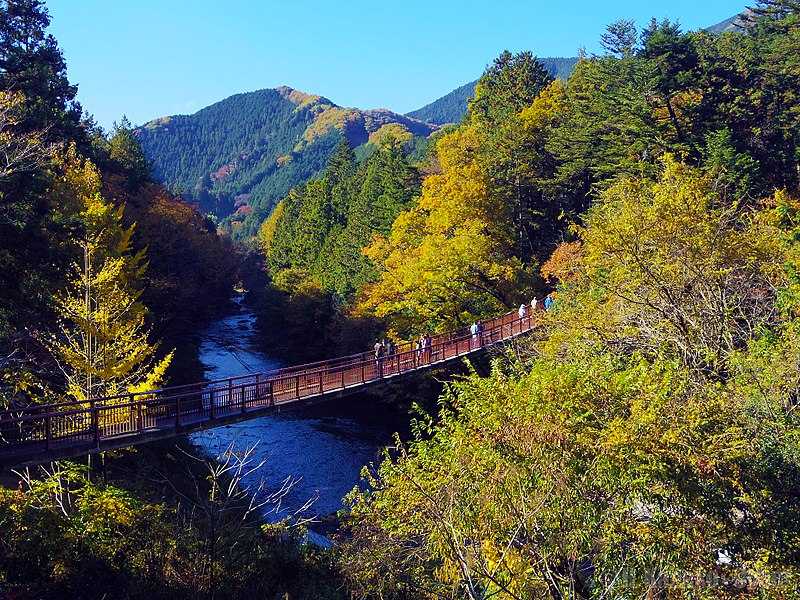 Image source: Kaneko Hiroaki
When you think of the sprawling, modern metropolis of Tokyo, lush valleys and deep caves probably aren't what come to mind. Surprisingly overlooked by English-language travel blogs, Musashi-Itsukaichi is a nature-lover's heaven on the western outskirts of the capital.
An easily accessible and popular hike is up Mt. Mitake and along the forest trail that leads to Mt. Hinode. Along the way you can visit the shrine at Mt. Mitake's summit, the ancient rock garden, Ayahiro Waterfall and then finish off at TsuruTsuru Onsen. (There's an excellent walk-through of this particular trail here). Both these mountains are less crowded than their famous cousin Mt. Takao, making Musashi-Itsukaichi a perfect choice for escaping the crowds and getting back to nature.
Otake Limestone Cave is located at the foot of Mt. Mitake. Adorned with a shimenawa (Shinto rope) at the entrance, this 300-metre-long cave is an ancient, sacred place. Admission is only ¥600 but be aware that there's a few tight squeezes along the tour, so you'll need to wear a helmet from the visitor centre and engage your inner-Indiana Jones.
More info about Musashi-Itsukaichi here.
4. Tottori Sand Dunes, Tottori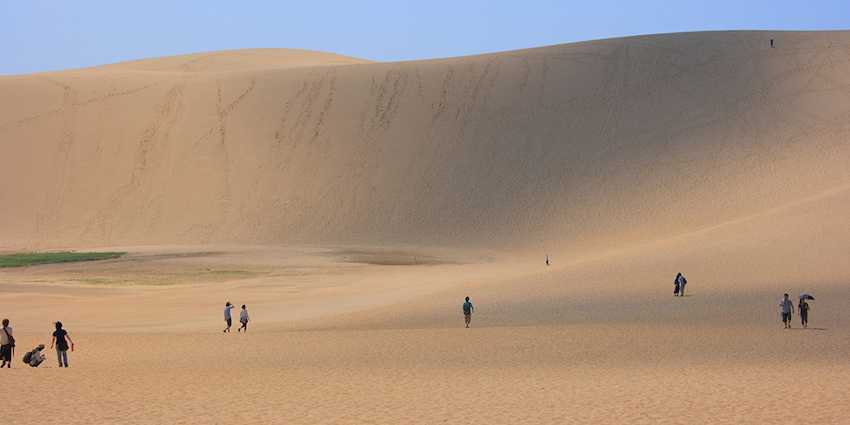 Source: nexttrip.info
Japan has its own desert. Yes, a desert. I know! Stretching for nine miles along the coast of San'in Kaigan Geopark in Tottori Prefecture, these golden hills were formed over thousands of years by strong winds. The tops of the dunes offer stunning views across the Sea of Japan and some reach 50 metres high. Needless to say, you should bring suitable footwear, but don't worry if you're not prepared because there's a shoe-rental spot besides the municipal car park and camel riding area. And, oh yes, you read that right. You can also ride camels across the dunes!
In addition to this, if the weather's good you can paraglide, sandboard or join a revitalizing sand dune yoga class (either in the morning or at night beneath the stars — more info about that here).
Although not the easiest destination to access compared to areas nearer Tokyo and major airports, its relative remoteness is exactly what makes this spot such an off-the-beaten-track gem.
More info about Tottori Sand Dunes here.
5. Star Village Achi, Nagano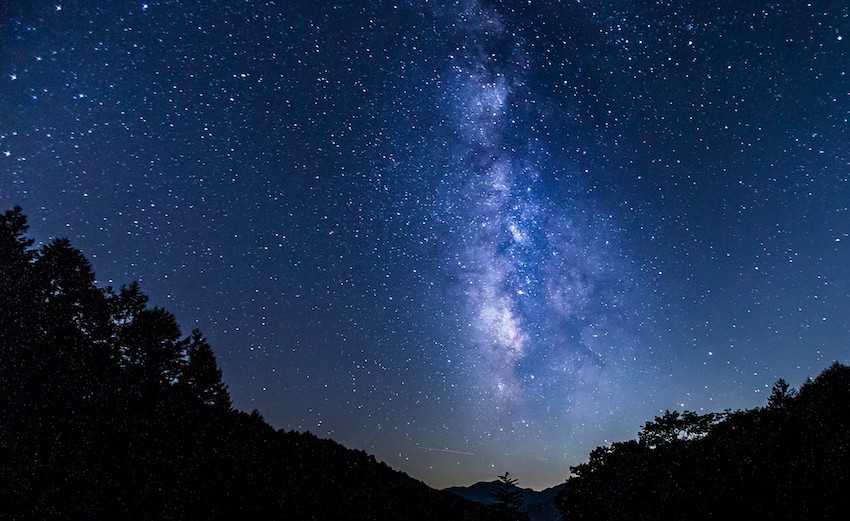 Source: go-nagano.net
Head to the village of Achi in southern Nagano for the best stargazing spot in the whole of Japan. This quiet, mountainous place is surrounded by nature, clean air and a truly breathtaking view of the night sky thanks to the minimal amount of light pollution. If you know nothing about astronomy, join Star Village Achi's "Paradise in the Sky: A Night Tour of the Best Starry Sky in Japan" for the best experience.
On this tour you'll be 1,400 metres high on the mountainside with a sea of clouds drifting below you. There'll be plenty of telescopes through which to observe the constellations and stars of the Milky Way. Pair the trip with a stay at Hirugami Onsen (hot spring) to relax in the healing baths and catch a convenient shuttle bus from here directly up to the Star Village resort.
More info about Star Village Achi here.
Looking for more destinations closer to Tokyo? Check out some of these charming towns and villages in our article: 5 Day Trips from Tokyo
Or read our other posts about travelling to Japan:
Written by: Jessie Carbutt
Originally from the UK, Jess lives, works and writes in Japan. A lover of exploring and anything creative, she's always discovering new things in her Tokyo home.
Ready to explore Japan?
Download Travelr app, browse all upcoming events and network with other travelers.