All articles >
5 Day Trips from Tokyo
Travelling to Japan and staying in Tokyo? Check out these 5 destinations for some of the best day trip ideas from the capital city.
Tokyo is a truly amazing city and travellers could spend days exploring and discovering its endless wealth of sights, attractions and culture. But the rest of Japan still has a lot to offer! Kyoto and Osaka are also popular cities to visit but you'll have to take a long train journey to get there from Tokyo. If you only stick to the big cities, you'll also miss out on experiencing the nature, beauty and history of some of Japan's most charming smaller cities and towns.
From sandy beaches to national parks, hot springs and shrines, there are plenty of places near Tokyo that would make a perfect day trip for any traveller. Whether you're on a budget, short on time or simply eager to experience Japan beyond its capital city, here's a list of five day trips from Tokyo.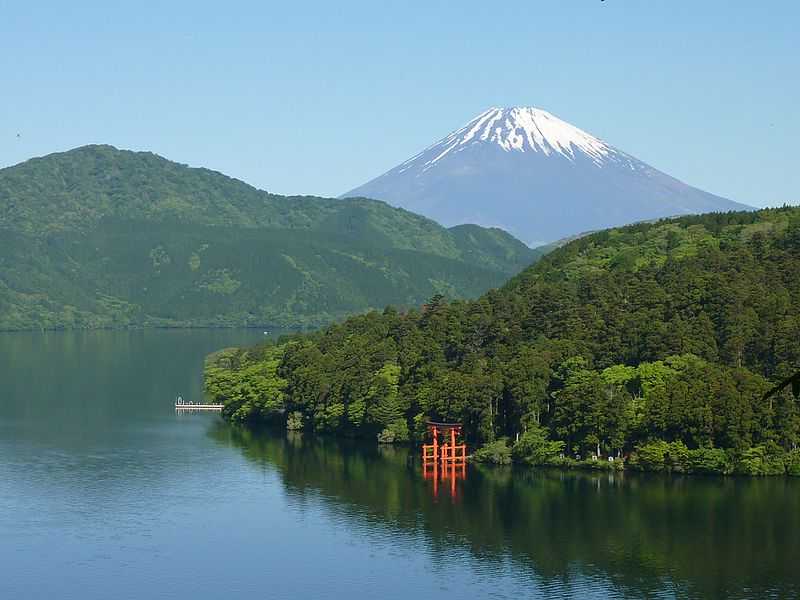 Source: Quercus acuta
Hakone
This mountainous town is most famous for its onsen (hot springs). Situated in the beautiful Fuji-Hakone-Izu National Park, which is around 100 kilometres (60 miles) west from Tokyo, it makes a great day trip from the bustling capital for travellers who want to relax or get back to nature. At Lake Ashi, there's a shinto shrine with red torii gates standing in the water — it's particularly stunning when there's mist across the lake. Hakone also boasts amazing views of Mt. Fuji (for those who want to appreciate the sight without all the exhaustion of actually climbing it).
For onsen, you're spoilt for choice, but two notable places are Yunessun and Tenzen. Yunessun is almost like a water park, with an outdoor area, cave bath and even novel baths filled with coffee, tea and even wine. Traditionally, clothes and bathing suits are not allowed in Japanese onsen, but at Yunessun bathing suits are worn. This makes it a particularly good option if you're new to onsen or just not keen on the idea of stripping off in public. Tenzan is a more traditional, serene onsen, but it's rare in that it allows people who have tattoos to use the baths.
More info: hakonenavi.jp
Distance from Tokyo: 100 kilometres (60 miles)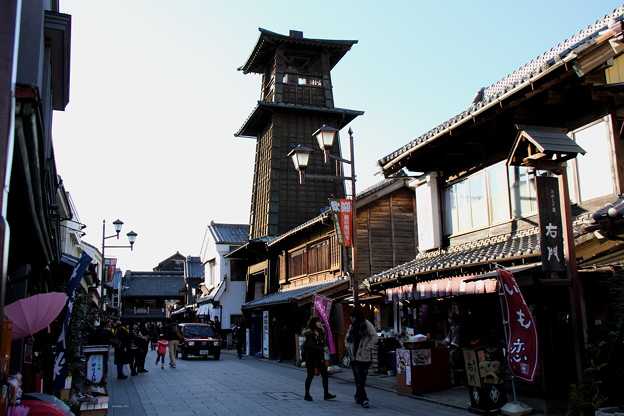 Source: Photozou
Kawagoe
Nestled in Saitama around 45 kilometres (27 miles) north of Tokyo, Kawagoe is a town suspended in time. Known as "Little Edo," Kawagoe was once a thrived during the Edo period (1603-1867) and has retained much of its historical charm today. If you can't make it to Kyoto during your Japan trip, Kawagoe is a great alternative location where you can still get a feel for Japan's traditions and history. You might see people dressed in traditional yukata or kimono strolling through the ancient cobbled streets and browsing through the shops and you can even wear these traditional garbs yourself by heading to one of the rental shops. Make sure you try the dango (sweet rice cakes) from the little street vendors and visit the 1,500-year-old Hikawa Shrine.
More info: koedo.or.jp
Distance from Tokyo: 45 kilometres (27 miles)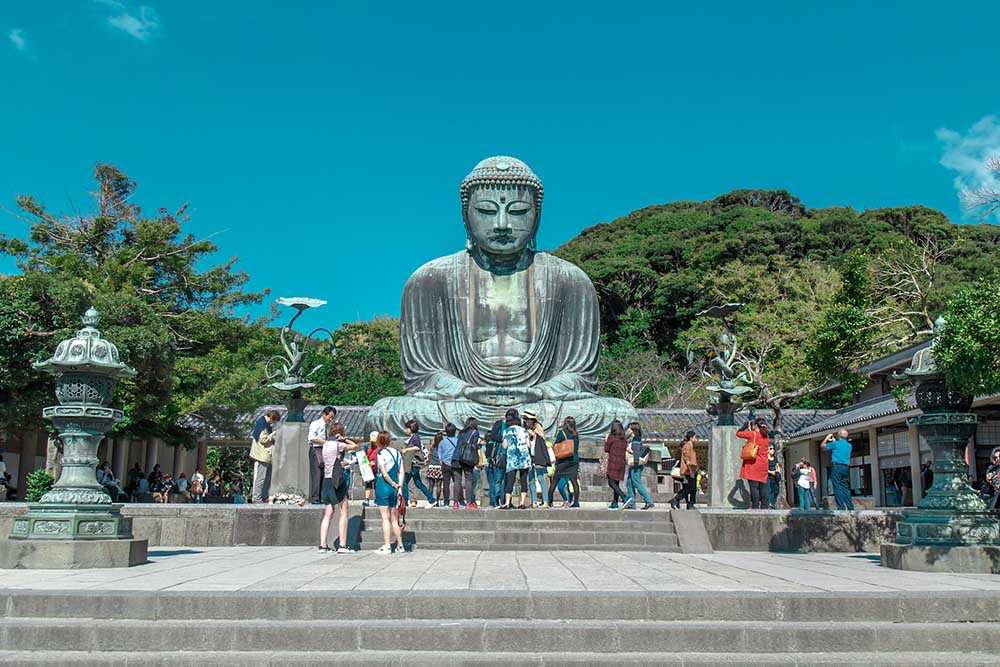 Source: John Gillespie
Kamakura
The Great Buddha of Kamakura (Daibutsu) is this coastal town's largest and most famous resident. Reaching 43.8 feet (13.35 metres) high, the bronze statue has been meditating in lotus position since 1252 and is an important example of ancient Buddhist art in Japan. You can even go inside for a miniscule fee of ¥20 (0.19 USD).
Aside from the statue, Kamakura has an array of shrines to explore in the nearby area and if you're willing to roam a little further there's the famous bamboo grove at the Zen temple, Hokoku-ji. With more than 2,000 towering bamboo, visitors can weave along the paths of this forest for just ¥200. There's also a quaint tea house where you can enjoy matcha tea while admiring the view.
More info: city.kamakura.kanagawa
Distance from Tokyo: 65 kilometres (40 miles)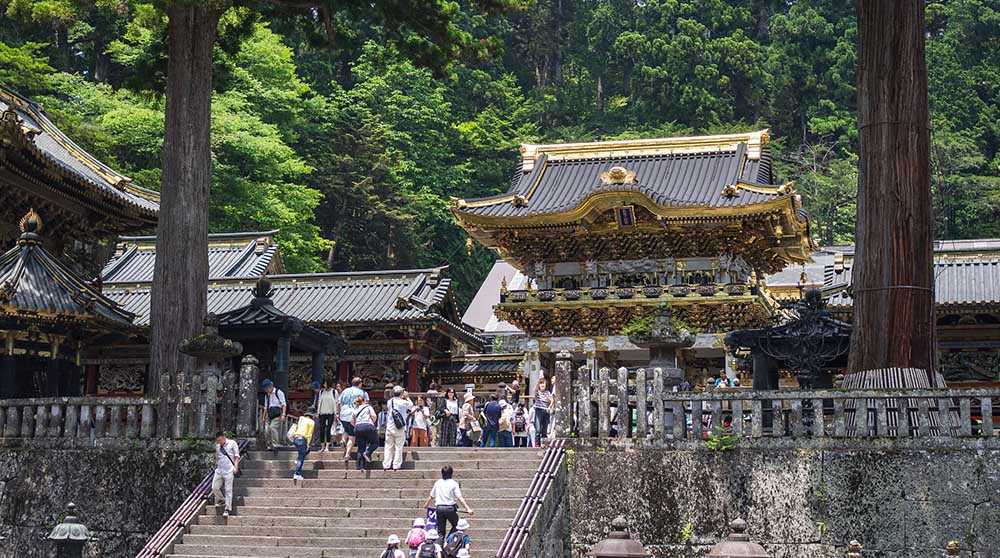 Source: Adam Hinnett
Nikko
The star of the show in Nikko is the elaborately decorated Toshogu Shrine complex, which is also a UNESCO World Heritage Site. The shrine is surrounded by lush forest and is dedicated to Tokugawa Ieyasu, the founder and first shogun of the Tokugawa Shogunate — a military dynasty that ruled Japan from 1603 to 1867.
Although Nikko National Park is too big to explore in one day, you'll still have time to visit Kogen Falls, Nikko's most famous waterfall, on a day trip and immerse yourself in the rich nature surrounding Lake Chuzenji. It's especially beautiful in autumn when the leaves turn coppery reds and golds. At just 170 kilometres (105 miles) from Tokyo, Nikko is a great escape into the outdoors.
More info: visitnikko.jp
Distance from Tokyo: 170 kilometres (105 miles)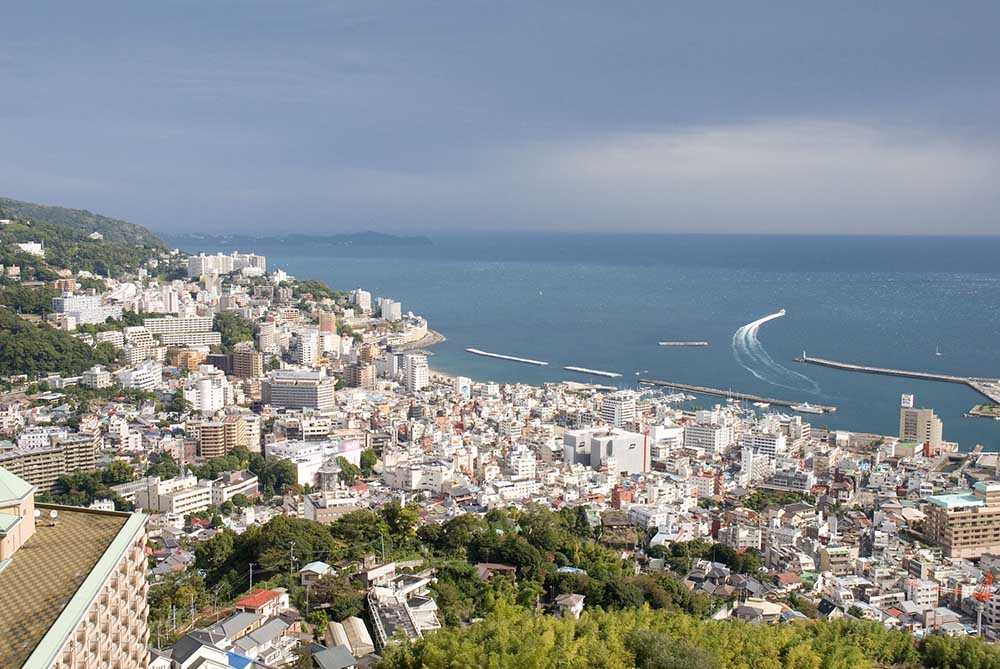 Source: Hirotomo Oi
Atami
Like Hakone, Atami is famous for its hot springs, but it's also a popular resort town with sandy beaches, green hills and plenty of tourist attractions. Atami Sun Beach is particularly great for swimming in summer, but it's pleasant to stroll along the shore at any time of year. Atami also hosts 10 firework displays throughout the year, so see if you can plan your visit to coincide with one. For a beautiful Instagram shot, go here in January to March, when the beautiful Atami Baien Plum Garden trees are in bloom, or visit in the autumn when the leaves turn gorgeous reds and golds. With so much to see, you might not have time to relax for long at an onsen on your day trip here, but you can still enjoy the hot spring water by dipping your toes in the foot bath located outside Atami Station.
More info: travel.ataminews.gr.jp
Distance from Tokyo: 100 kilometres (60 miles)
Written by: Jessie Carbutt
Originally from the UK, Jess lives, works and writes in Japan. A lover of exploring and anything creative, she's always discovering new things in her Tokyo home.
Ready to explore Japan?
Download Travelr app, browse all upcoming events and network with other travelers.