All articles >
Solo Travellers on a Budget in Tokyo
Solo Travellers on a Budget in Tokyo
Tokyo has the image of being an expensive city to travel to, considering Japan is one of the most advanced nations globally, it's easy to see why. It's certainly an expensive city to live in—Tokyo was named the second most expensive nation for expats to live in 2019, after Hong Kong. Despite its reputation, if you're travelling through the capital city you might be pleasantly surprised by how much you can experience on a tight budget. Here are some recommendations of free things to do, cheap accommodation tips and travel hacks that won't break the bank.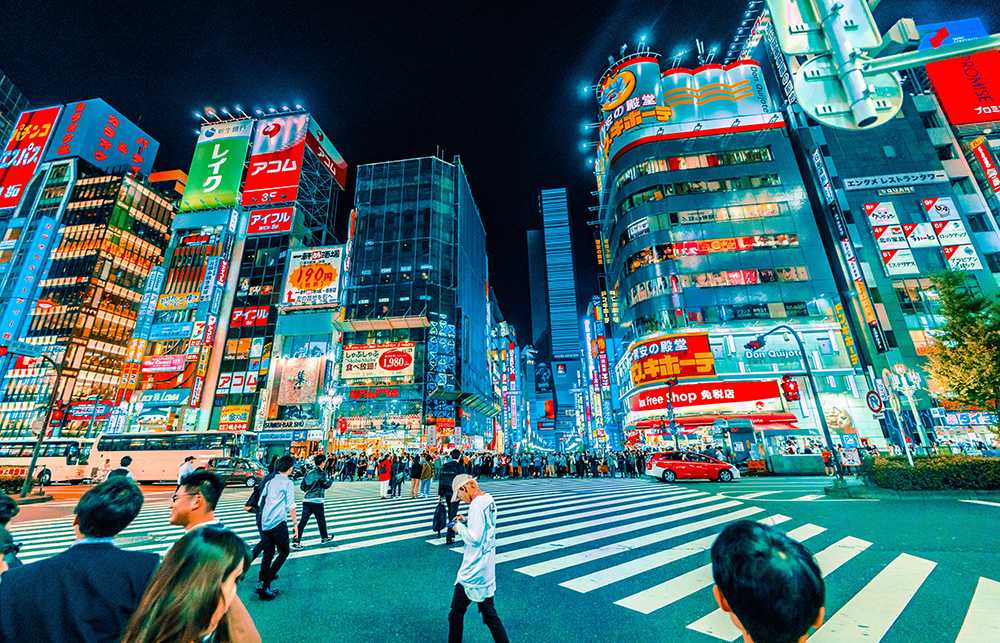 Free things to do
Tokyo is filled with free attractions and places to visit. Here's a list of some of the most popular activities—and they're all free!
The Hachiko statue is an iconic photospot, inspired by a loyal Akita dog who waited for his owner by the station long after his owner suddenly passed away.
Parks such as Yoyogi Park and Inokashira Park are free. However, parks such as Shinjuku Gyoen have an admission fee (¥500), so there'll be less crowds among the breath-taking scenery.
Senso-ji temple is located in Asakusa. The station is a tourist's playground, and the entire area is filled with many things to see, eat and do. You can view the magnificent kaminari-mon gate, and enjoy the street food from the area.
The Shibuya Scramble Crossing is dubbed the world's busiest crossing. Camp out at Starbucks in the Tsutaya building to get a perfect view of the lively intersection.
Shinjuku's Kabukicho is a brightly lit area full of crowds and restaurants. It's the epitome of lively Tokyo, and you can also spot Godzilla by Hotel Gracery Shinjuku. The monstrous head will light up and roar at regular intervals, which can be entertaining.
The Meiji Shrine is one of the most famous Shinto shrines in Tokyo, and is connected to Yoyogi Park. The surrounding forest gives you a much needed breath of fresh air, and you can find some photogenic spots by the traditional architecture.
The Tokyo Metropolitan Government Building in Shinjuku, has two free observation decks to get a stunning view of Tokyo. Since it's free, beware of long lines.
Takeshita Street at Harajuku Station is a famous pedestrian street lined with many shops, and oozes Japanese popular culture.
Tokyo Imperial Palace is a 10-minute walk from Tokyo station, where you'll have the opportunity to see the Emperor of Japan's primary residence. Some areas are closed most of the year, so you should double-check before visiting if you want to access the inner grounds.
Toyosu Fish Market is the new Tsukiji Fish Market, and offers free admissions with a viewing deck over the area. You can enjoy delicious and fresh seafood whilst exploring
Budget dining
Japan can get expensive when it comes to dining, but there are plenty of low-budget options that will still satisfy your appetite. Also, if you take into consideration the fact you don't have to tip in Japan (but still get excellent service) it can save you some cash.
Here's some tips to get cheap food in Tokyo:
Convenience stores always have fresh and cheap foods.
Morning and lunch sets should be taken advantage of, you can get great deals at the restaurants that offer them.
Japanese fast food is reasonably priced and doesn't sacrifice quality ( e.g. Sukiya, Yoshinoya, Matsuya).
Family restaurants such as Jonathon's, Saizeriya, Coco Ichibanya, are affordable choices.
Conveyor belt sushi restaurants offer dishes as cheap as ¥100, but be mindful of how many plates you're eating otherwise it can add up to a hefty bill.
Standing restaurants near stations e.g. soba.
Nomihoudai (all you can drink) and tabehoudai (all you can eat) are often offered at izakayas and many yakiniku restaurants. You can eat and drink as much as you want within a set period of time.
Dinner tip: Often, dinners are usually pricier in the city, yet the locals know that there are discounted food dishes and lunch boxes at grocery stores, and other marked-down items such as bread in bakeries. You should also check out the underground food stalls at department stores, where you can find fancy dishes at knock-down prices.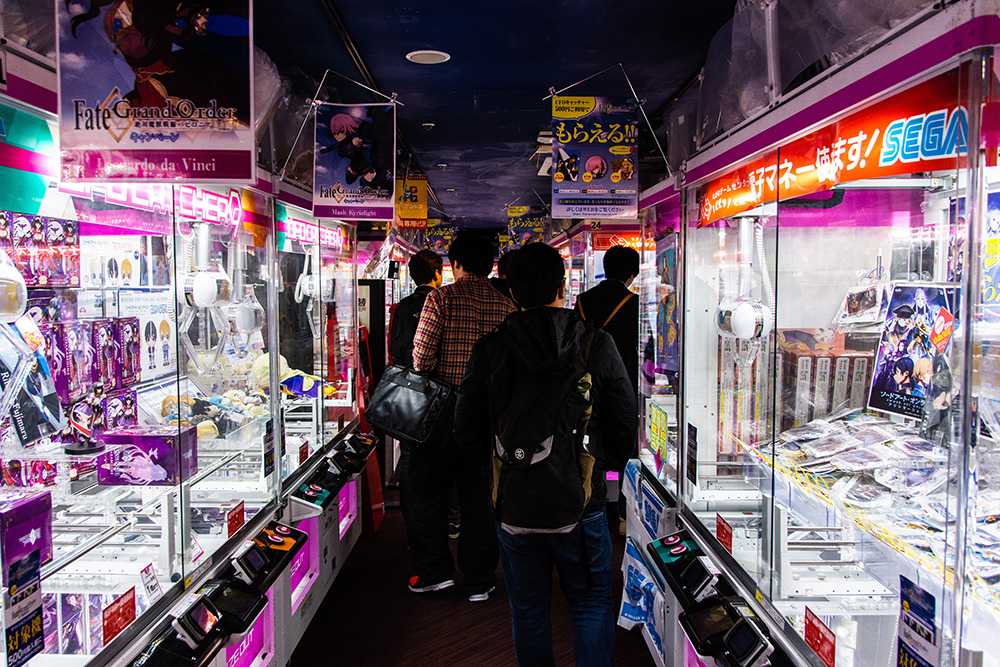 Low-cost entertainment
You can still enjoy all that Tokyo has to offer while on a budget, as there are numerous inexpensive ways to amuse yourself whilst backpacking in Tokyo:
Game centers with most games here, like UFO catchers, starting at just ¥100, it can get addicting to try and win that stuffed doll. Don't forget to snap your pictures at a purikura (photo booth).
Drink at your local izakaya, or grab a drink at the convenience store since you can drink while walking around on the streets in Tokyo. (But be careful about taking it inside shops or other buildings, it might not be allowed).
Museums are well worth a visit, and Tokyo has its fair share. Some popular places are the Yebisu Beer Museum (¥400), the National Museum of Modern Art (¥420), and the Cup Noodles Museum (¥500).
Karaoke is one of the local's favorite forms of entertainment. There's all-nighter programmes where you pay a set fee and can sing your heart out until the early hours of the morning, which work out cheaper overall.
Bargain shopping
Tokyo has an endless amount of shopping options!

For budget travellers though, avoid high-end stores in areas such as Ginza and Roppongi and check these tips instead:
Thrift shops in stations such as Shimokitazawa and Koenji are not only interesting neighbourhoods to explore but have many second-hand stores where you can find remarkable deals.
100 Yen shops such as Daiso can be a budget traveller's paradise, you can get everything from basic essentials to gifts (all for ¥100!)
Don Quijote is the biggest discount store chain in Japan, a perfect place to shop for gifts at competitive prices.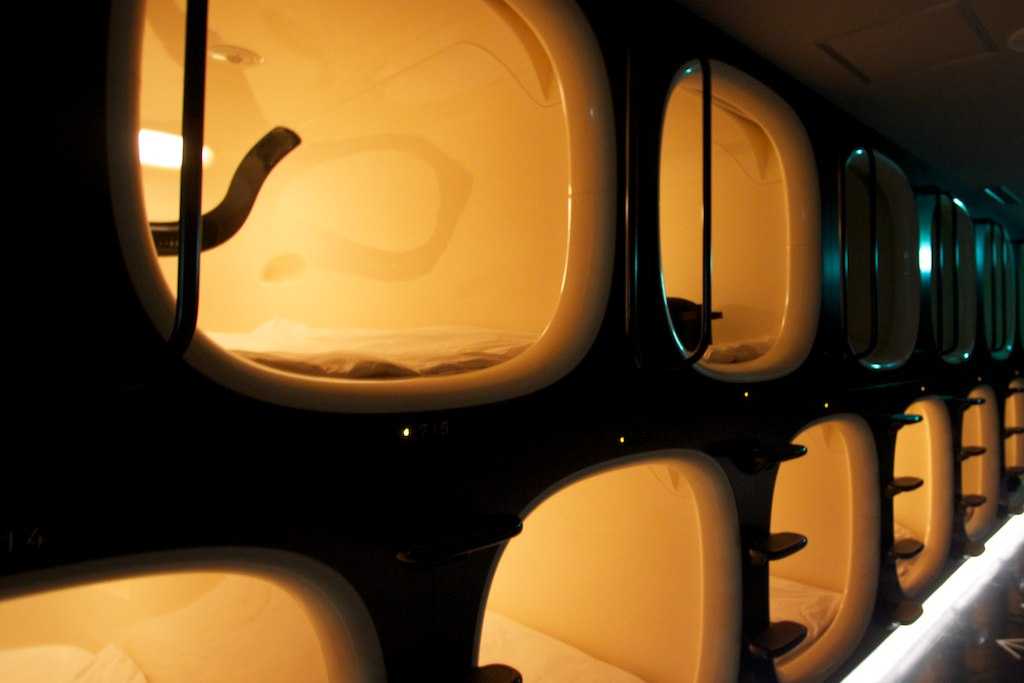 Accomodation
Accommodation such as hotels can get pricey in Tokyo, particularly around popular stations like Shinjuku and Shibuya. Nonetheless, if you're looking for budget-friendly options, there are plenty—including those that are unique to Japan:
Couchsurfing is an app which you can download for free, and get free accommodation offered by local hosts in the area. If you're comfortable crashing on a stranger's couch, then it is the best no-cost option.
Capsule hotels or pod hotels are seen throughout the city. They're great for solo travellers on a budget, but can also accommodate couples. Prices range, but it's typically around ¥3,000 per night and there's usually female/male only options.
Hostels and dormitories are great low-budget alternatives to hotels, and can go as low as ¥2,000 per night. Ueno and Asakusa are teeming with options, due to being popular tourist destinations.
Japanese business hotels (bizunesu hoteru) are small and simple, and have rooms that are great for solo travellers. They can be found for under ¥10,000 and are great for if you want to have a personal room.
Internet cafes (Manga kissa) are cheap and unique to Japan. You can rent out your own space for cheap, choosing from your own cubicle or a personal space. From getting internet access, you can also gain the benefits of free soft drinks or pay a little extra for a cheap shower.
Written by: Rei Ando Nemish
A Japanese and Canadian student, studying in Tokyo, with a passion for food, animals, and adventuring. You can spot her studying in cute cafes on her off days.
Ready to explore Japan?
Download Travelr app, browse all upcoming events and network with other travelers.