All articles >
Best Free Views of Tokyo
Checking out the Tokyo skyline is a must-do for your travels to Japan. Check out our list of top spots to admire the best free views of Tokyo.
Tokyo has a dazzling skyline and there's a lot of observation decks where you can admire views of the city and take some great photos. Better yet, although there's an entrance fee for many of these spots, there's still plenty of places where you can enjoy the views for free. Read on to discover our top five, free views of Tokyo.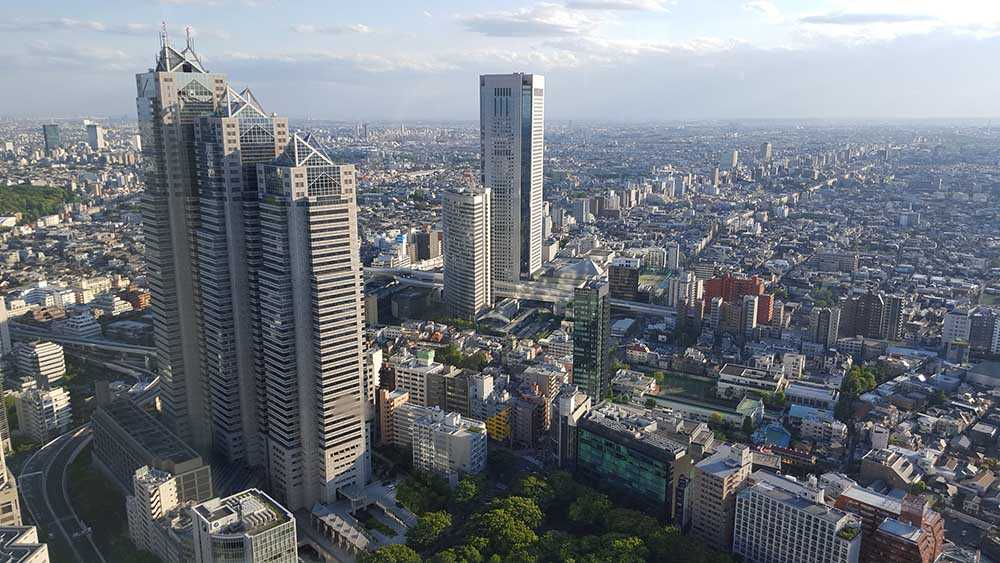 Source: Matthew Parsons
Tokyo Metropolitan Government Building No.1
Height: 202 metres
Location: Shinjuku
The Tokyo Metropolitan Government Building is the most popular place for tourists to admire free views across the capital. There's actually two observatories (north and south), which are both accessed via the Observatory Elevator from the first floor of Main Building No. 1. Enjoy the 360 degree views and see as far into the distance as Yokohama, Chifu and Chichibu. There's also a cafe and souvenir shop.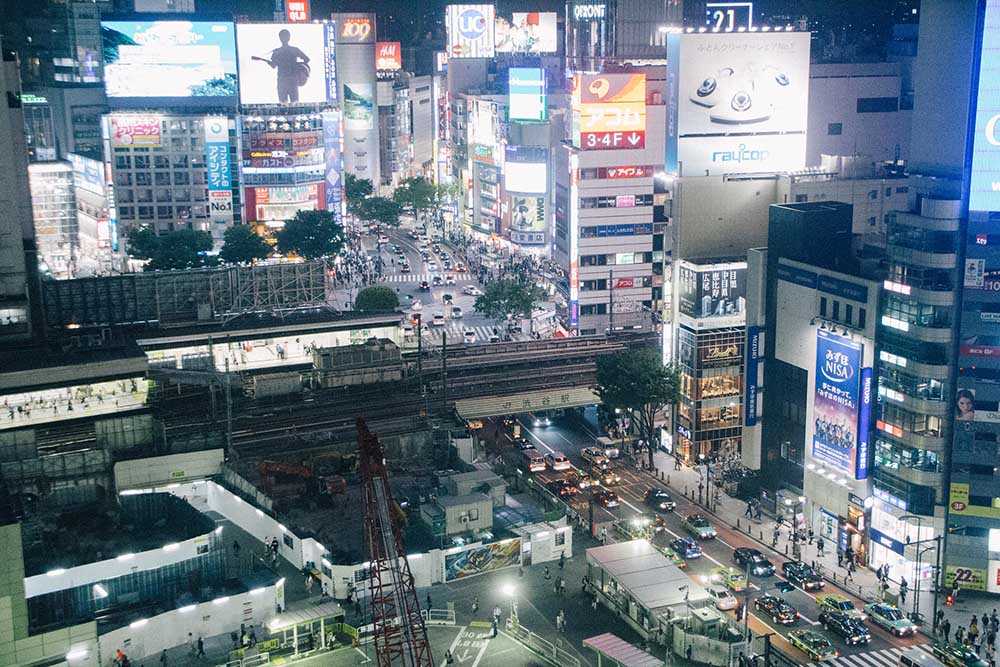 Source: Dick Thomas Johnson
Shibuya Hikarie Sky Lobby
Height: 11th floor
Location: Shibuya
Located on the 11th floor of the sleek Shibuya Hikarie building, this observation deck offers great views over Shibuya. It's an especially great spot to visit at night, as Shibuya is one of the most popular districts in Tokyo with a vibrant nightlife and maze of neon lights. Since the deck isn't too high, you can snap some great photos from here that capture the details of all the bustle below. You should also check out the bizarrely opulent-looking Lawson on the same floor (it has glittering, black exterior walls) and enjoy the view with a drink.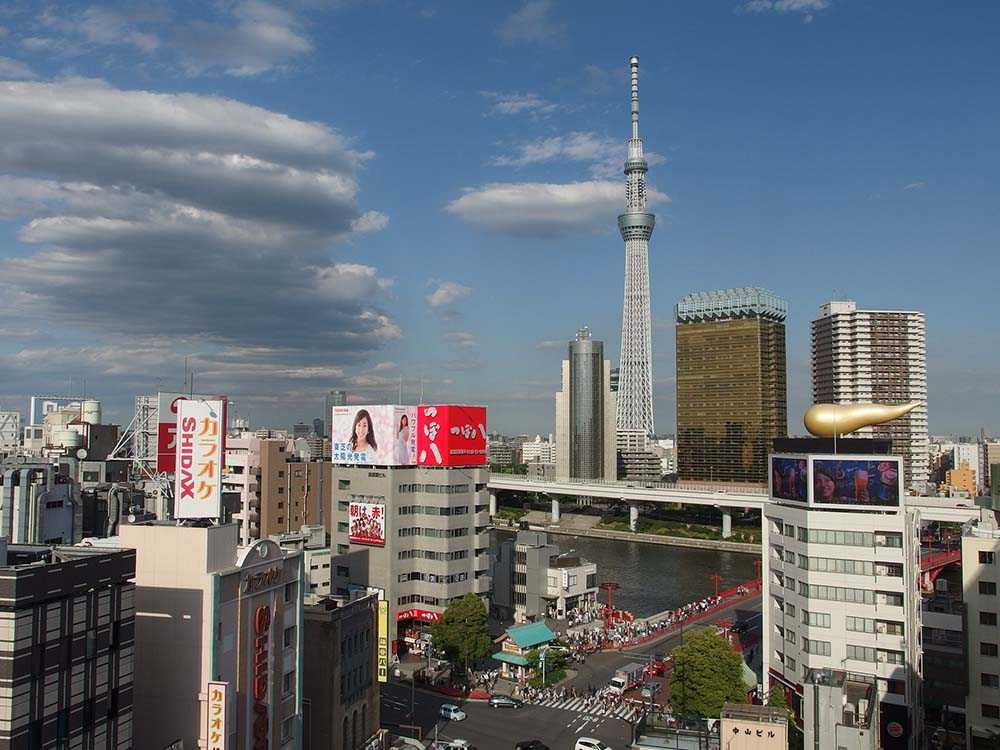 Source :Guilhem Vellut
Asakusa Culture Tourist Information Center Viewing Deck
Height: 7th floor
Location: Asakusa
The Asakusa Culture Tourist Information Center's observatory has wonderful views of the TOKYO SKYTREE and Sensoji Temple across the Sumida River. In the foreground, you'll also be able to see the offices of Asahi Breweries, makers of best-selling Japanese beer Asashi Super Dry. The architecture is playfully designed to resemble a glass of beer with a frothy head of foam on top, but it's the lower part of the office that will probably catch your attention first. A work of French designer Philippe Starck, the golden sculpture is supposed to represent the brightly burning flame of the company's heart, but some locals have affectionately named it the "Golden Poop."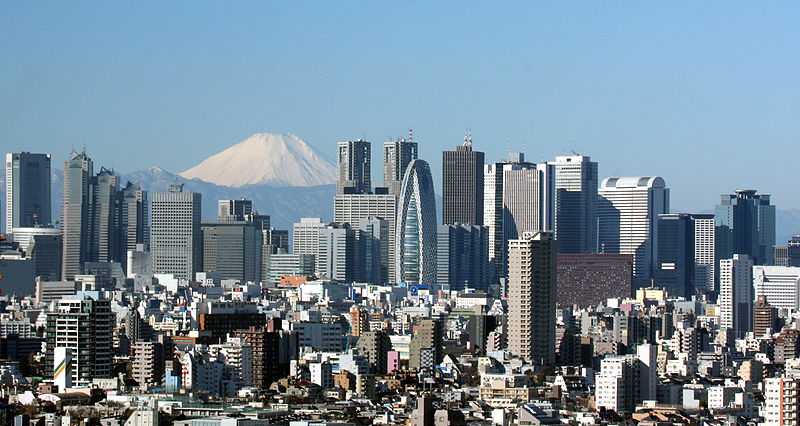 Source: Morio
Bunkyo Civic Center Observation Deck
Height: 25th floor
Location: Bunkyo
Take the glass elevator up to this lesser-known (but equally stunning) observatory for an impressive view across the capital. Apart from being quieter than the city's other popular viewpoints, this deck's most impressive aspect is the view of Mt. Fuji. Try to go at sunset when the weather is clear to snap a shot of Fujisan (as it's called in Japanese) set against the burning orange sky.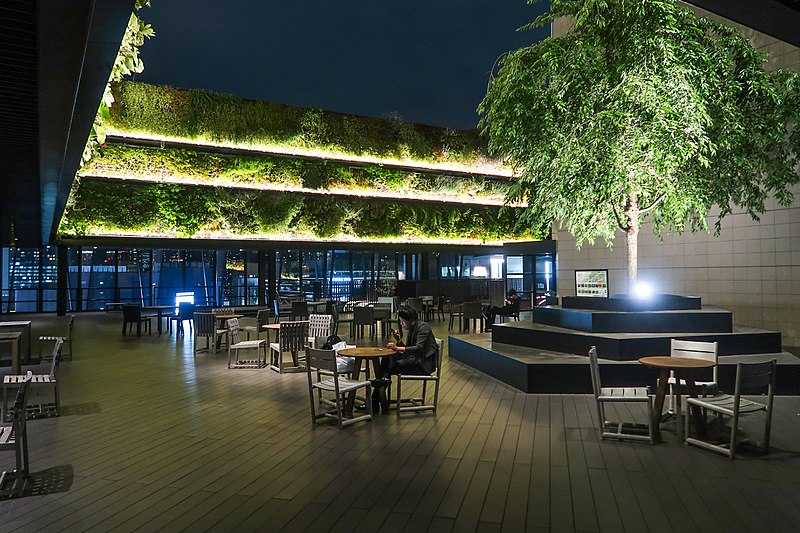 Source: Wikipedia Commons
Kiriko Terrace, Tokyu Plaza Ginza
Height: 12th floor (Kiriko Lounge on 6th floor)
Location: Ginza
Kiriko Terrace is located in the modern Tokyu Plaza building in Ginza. The plaza opened in 2016 and has a sleek exterior motif of the traditional Japanese craft Edo Kiriko cut glass. Head to the rooftop terrace for a great view of Ginza and Yurakucho, and you can even see the imperial palace grounds in the distance. This space is more than just an observation deck though, it has a refined but relaxed atmosphere with a small cafe, lush greenery and lots of seating and sofas overlooking the view, making this a popular spot to head for a drink and relax during the day and at night.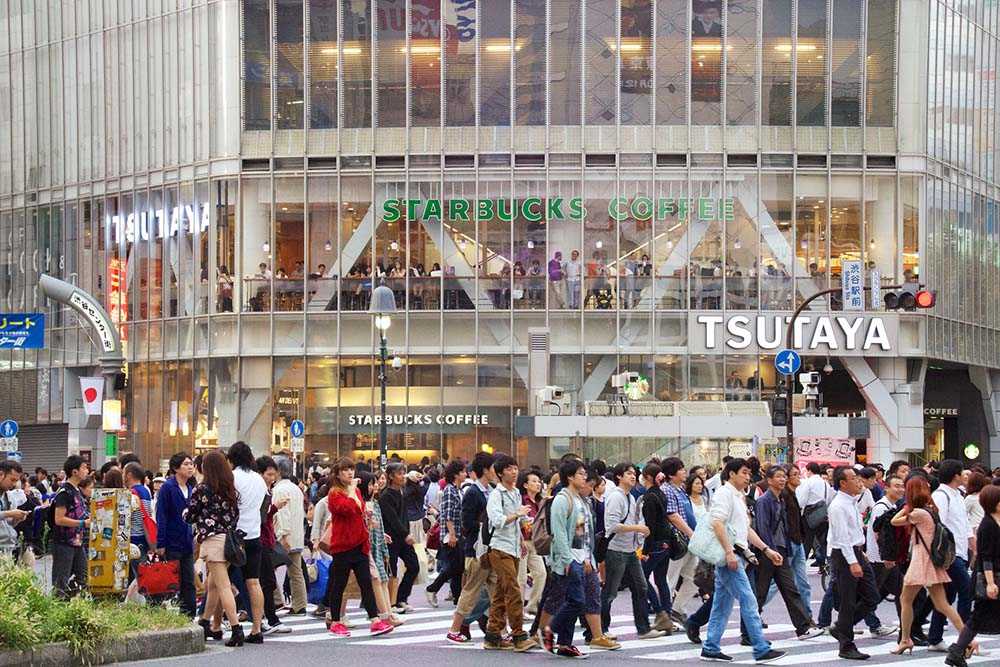 Source: Yoshikazu TAKADA
Starbucks at Shibuya Scramble
Height: A few floors up (but hear me out!)
Location: Shibuya
Yes, it's just a Starbucks. Yes, it's just a few floors high — but hear me out. This coffee shop has counter seats and huge windows overlooking the busiest pedestrian crossing in the world. For the price of a coffee you can sit in what's arguably the best people-watching spot in Japan. After all, when you're visiting Tokyo it's not just the skyline you've come to check out, but the atmosphere of life here, in one of the biggest cities in the world.
Written by: Jessie Carbutt
Originally from the UK, Jess lives, works and writes in Japan. A lover of exploring and anything creative, she's always discovering new things in her Tokyo home.
Ready to explore Japan?
Download Travelr app, browse all upcoming events and network with other travelers.