All articles >
A List of the Best Free Museums in Tokyo
From the historical to the bizarre, here's some of the best free museums in Tokyo for travellers to discover more about Japan's history, art and culture.
Tokyo certainly doesn't disappoint when it comes to museums and cultural spaces. While these places are often well-worth the admission fee, all these tickets can start to eat into your travel budget — especially if you're the type of traveller who wants to soak up as much history, art and knowledge as possible. This doesn't mean you have to miss out though, there is still an abundance of cultural and historical treasure troves for tourists to discover in Tokyo that are totally free. Read on to discover some of the top recommendations of free museums in Tokyo.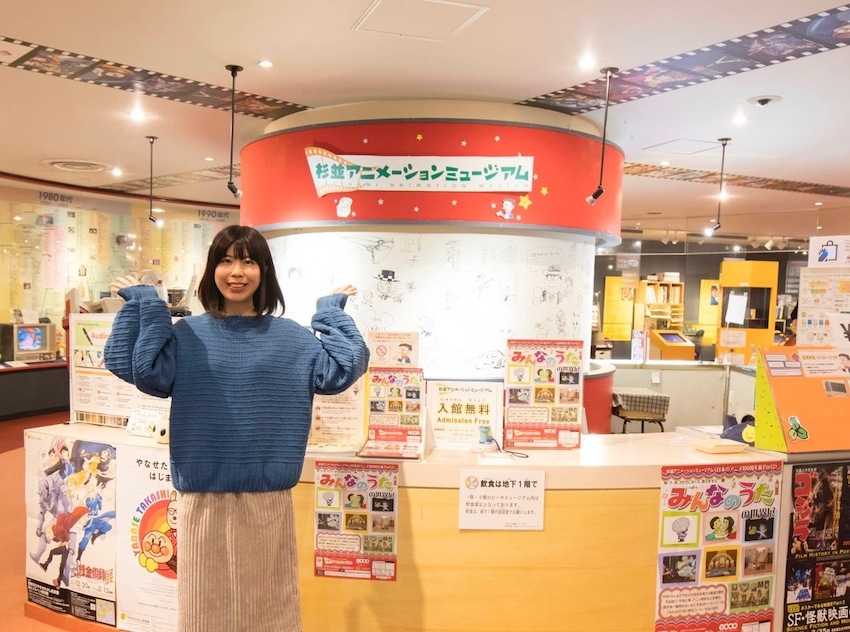 Source: lifemagazine.yahoo.co.jp
Whether you're an anime geek or you've never watched a cartoon in your life, animation is synonymous with modern Japanese culture and this museum is definitely worth a visit if you're in Tokyo. Although many people associate Akihabara as anime-heaven, with an abundance of stores selling everything anime and manga, anime's roots are actually more deeply ingrained in Suginami, where many of the first animation production studios started to bloom. Now, there are a whopping 138 studios in the neighbourhood and the museum celebrates this community with a diverse collection of anime-related displays that trace the art form's rich history. What makes this museum even more special is the interactive elements. You can take a turn in the sound booth to do voice-overs for Astro Boy and, better yet, sketch your own characters in the animation studio and bring them to life.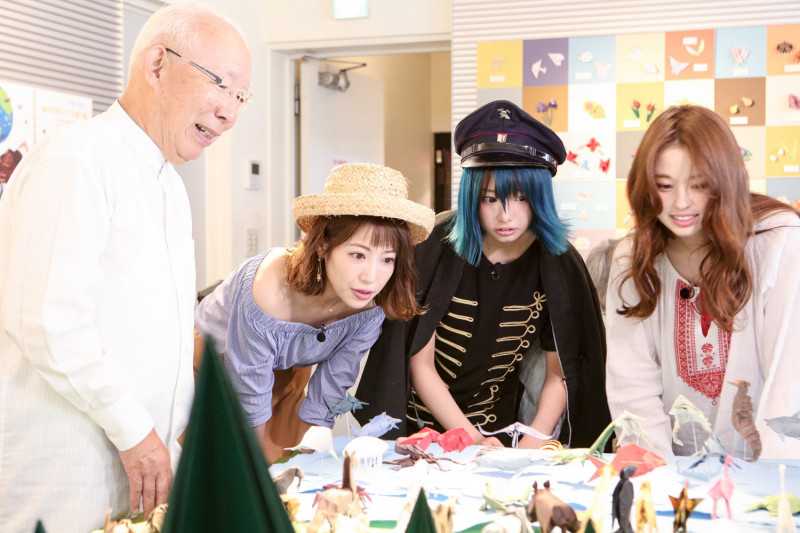 Source: tokyogirlsupdate.com
Ochanomizu Origami Kaikan really is a little treasure in Tokyo. Although some travellers might get deterred by its humble size, Origami Kaikan packs a lot into its space, with a gallery, store and regular workshops. Dedicated to sharing and promoting the traditional Japanese art of origami, you can see beautiful, intricate origami on display, buy a great souvenir from the huge array of washi paper and origami pieces that are for sale, and even watch the washi paper dying process. What makes this place really worth visiting though is the friendly origami master who works here. You can take part in workshops or simply watch him work his magic and create origami figures in front of the little audience. He often makes things for the kids and, if you get chatting to him (he speaks a little English), he might even make a little gift for you too.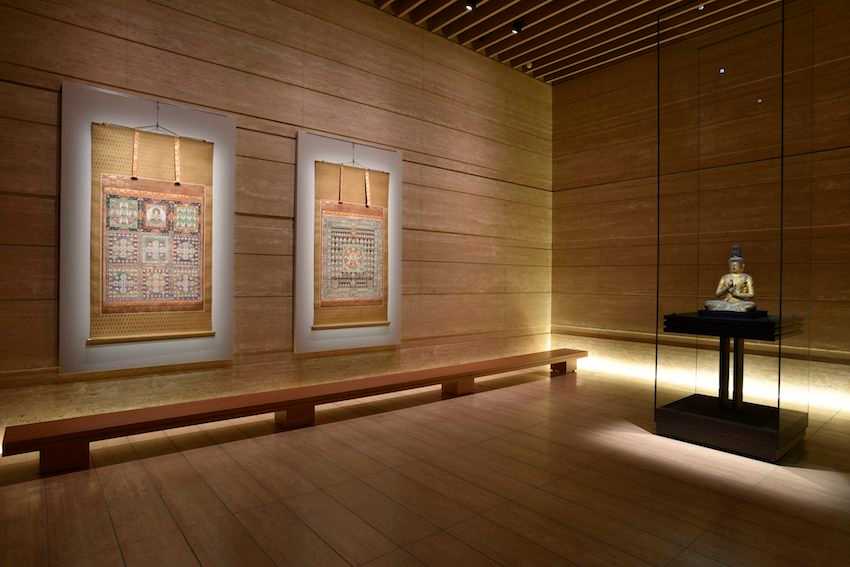 Source: www.realtokyo.co.jp
Opened in 2018, the Hanzomon Museum is owned by the international Buddhist organization Shinnyo-en. Among the collection of Buddhist images, paintings and texts is a statue of Mahavairocana, one of the museum's most valued exhibits. The figure is believed to have been created by Unkei, one of the most treasured artists in the history of Japanese sculpture. Unlike some of Tokyo's other museums, the English descriptions accompanying the artworks are particularly well written and informative. The museum space itself is temple-like, peaceful and uncluttered, a welcome break from the bustle of the city. Visitors are encouraged to relax in this calm space, sit down and take as long as you like to appreciate the details of the art or just reflect on your day.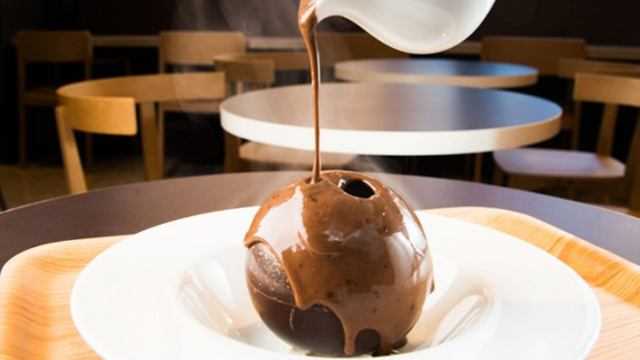 Source: www.spotjapan.ph
Not quite Willy Wonka-levels of wonder but still worth a visit if you're a sweet-toothed traveller, the Yokohama Chocolate Factory & Museum is a particularly good place to check out if you're planning on making a day trip from Tokyo to neighbouring Yokohama. Watch the skilled chocolatiers make beautifully-designed chocolates and even join the workshop (for a fee) if you want to get in on the action yourself and learn from the masters. Reserve a place in advance to take part in making your own chocolate roses. Either resist temptation and take them home as a unique gift for a friend or inhale them soon as you can (no judgement). The cafe also serves a range of photo-worthy desserts and drinks, like the Melty Moon Chocolate (pictured) with a surprise hidden inside, or the cute Tapioca Monster drink.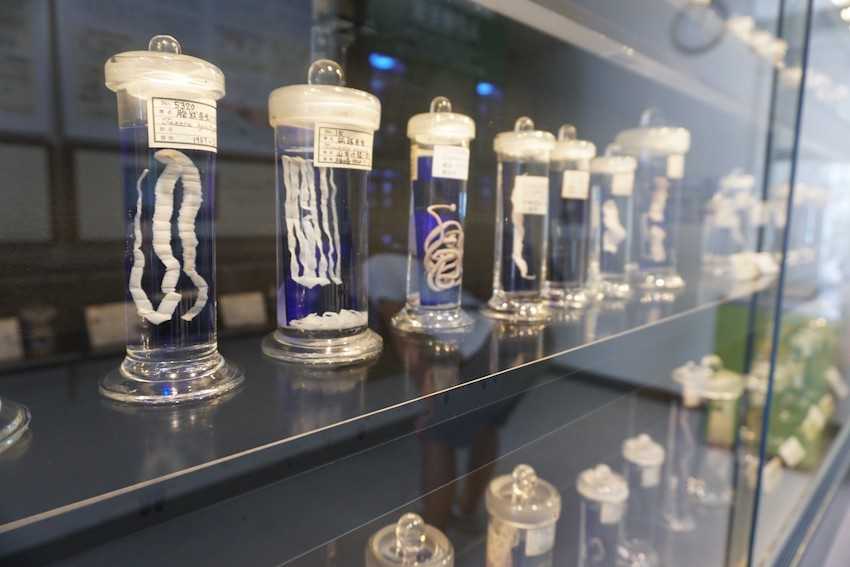 Source: jw-webmagazine.com
On the opposite side of our free-museum spectrum is the Meguro Parasitological Museum. Understandably, this one doesn't have a cafe but it is by far one of the most unusual museums in Tokyo and worth a visit if you're not too squeamish. You can browse through over 60,000 alien-like parasite specimens in glass jars, including an 8.8-metre-long tapeworm. The museum is the only one of its kind in the world and opened in 1953 when its founder, Dr. Satoru Kamegai, was overwhelmed with patients afflicted with parasite-related issues in post-war Japan. After you've seen enough, make sure to head to the gift shop. Here, you can pick up everything from a parasite tote bag to a keyring with an actual parasite preserved inside. Even if you don't care about parasitological research, you'll at least find a cool souvenir to bring back from your Japan trip.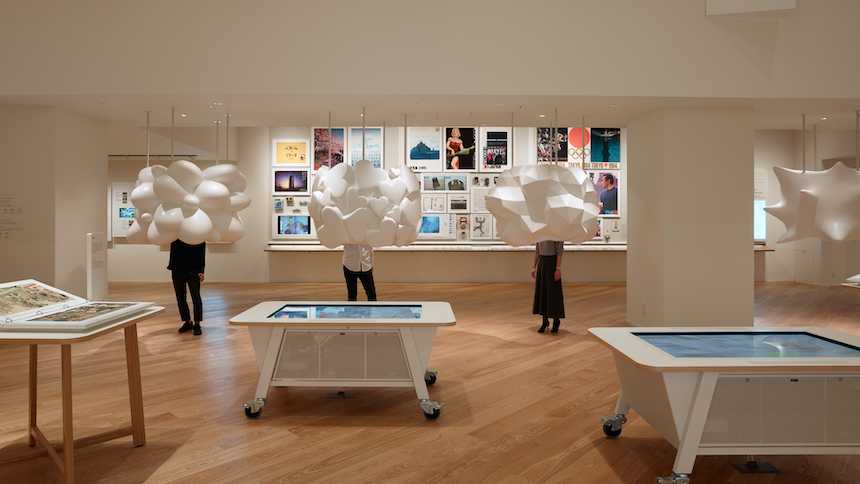 *Source: [gallerymonthly.com] (https://gallerymonthly.com/) *
Although an advertising museum might not sound overly-thrilling, this place is actually really interesting. Starting with displays of original Edo period woodblock prints, fans and flyers, which were used as advertisements for entertainment such as kabuki theater, you can follow the journey of how advertising in Japan evolved right through into the 21st century. Discover how westernisation influenced Japan through magazine and newspaper ads during the Meiji period and see its potential explode into pop-art, CD covers and TV after the birth of graphic design.
Written by: Jessie Carbutt
Originally from the UK, Jess lives, works and writes in Japan. A lover of exploring and anything creative, she's always discovering new things in her Tokyo home.
Ready to explore Japan?
Download Travelr app, browse all upcoming events and network with other travelers.