All articles >
Things to Do at Night in Tokyo, Japan for Solo Travellers
Tokyo, also known as the "city that never sleeps," has a huge nightlife scene. All travellers (including solo travellers) will find endless night activities they can partake in this lively city. Whether it's exploring Tokyo's major stations, dancing at the best clubs, drinking at an izakaya or watching a show at the Robot Restaurant, this city has it all!
Tokyo, also known as the "city that never sleeps," has a huge nightlife scene. The city is always lively in the evenings, even on weekdays, when Japanese workers typically have drinking sessions with their bosses and co-workers late into the night. There are endless exciting things you can do at night in Tokyo — even as a solo traveler — that'll leave you in awe of this dazzling city.
Exploring Tokyo's major stations
Tokyo is a huge city with a highly advanced train system that allows you to access practically every station with ease. You should take that opportunity to explore the many famous stations in the city where you can visit some of the best landmarks, eat the local area's food and snap some great photos. If you have a JR Rail Pass, this will also help you to minimize transportation costs.
Stations to check out:
The modern and high-tech Odaiba station is worth visiting, especially at night, to see the stunning view of the Rainbow Bridge lit up over Tokyo Bay. There's also other attractions around the station, including teamLab Borderless and the relaxing Oedo Onsen.
Asakusa station is picturesque at night, and feels more like a traditional Japanese neighborhood than some more modern areas of Tokyo. Evenings are a good time to take a photo of Sensoji Temple because it will be less crowded in front of the Kaminarimon gate. You can grab dinner or a late night snack in the area too, like at Edo Monja Hyotan, where you can eat authentic monjayaki (similar to okonomiyaki, a Japanese savoury pancake).
Ueno station is filled with things to do and you can take a nice walk around Ueno Park to get your daily dose of nature. Head down to Ameya-Yokocho, the street lined with market stalls. At night, it's very lively and filled with tourists and locals. You'll be able to indulge your taste buds in all kinds of dishes and sweets.
Clubs in Tokyo
If partying it up all night in clubs is your scene, then you'll be glad to know that Tokyo has plenty of options in store. Since the trains don't run all night, you can spend the night dancing away until they start again at around 5 a.m. Pre-drink at a convenience store is a good way to get the night started and can also save you a few dollars.
Some clubs worth checking out in Tokyo:
The Warp in Shinjuku has a futuristic design concept interlacing outer space and time, and is popular among tourists and locals alike. It often has special guest DJs and live dance performances, and spans across three dance floors. Ticket prices are around ¥3,000 for men on weekends and free for ladies (one drink purchase required).
Club Camelot is one of the most popular clubs in the Shibuya area, and very foreigner-friendly. It is spacious with three dance floors, so it doesn't feel overly crowded. The venue is constantly hosting new party events with exciting lineups. Tickets come with a free drink and are ¥3,500 for men and ¥1,500 for women.
Check out the underground club, Party On in Roppongi — which is also a cabaret — where you can enjoy live shows, listen to good music and hit the dance floors. The entrance fee for men is ¥1,000 while ladies can get in for free and receive a complimentary drink.
Izakaya-hopping
While you're in Japan, do as the locals do and head down to an izakaya to drink in the evenings. You can chat with the locals that will be drinking beers after a long day at work and enjoy the lively ambience of the store.You can even try izakaya-hopping and explore the diverse range of Japanese bars that are often clustered together in main areas or near stations. Izakayas will be easy to find, and you'll probably find some near your accommodation.
One of the best places to izakaya-hop is at Golden-gai in Kabukicho, Shinjuku. Not only is it a great place to drink but it's a great spot for tourists to see because of its architecture and atmosphere. Made up of a network of jumbled alleys, the area has been virtually untouched since the post-war era and is home to around 200 small, independent bars all tightly packed together. Most of the bars are tiny establishments that can only fit around five people. One thing to keep in mind is that the bars tend to have table charges which can make these places a little pricey. Still, it's definitely worth a visit to soak up the atmosphere and to see a part of Tokyo that's less polished than the modern, sleek design of other places in the city.
Be entertained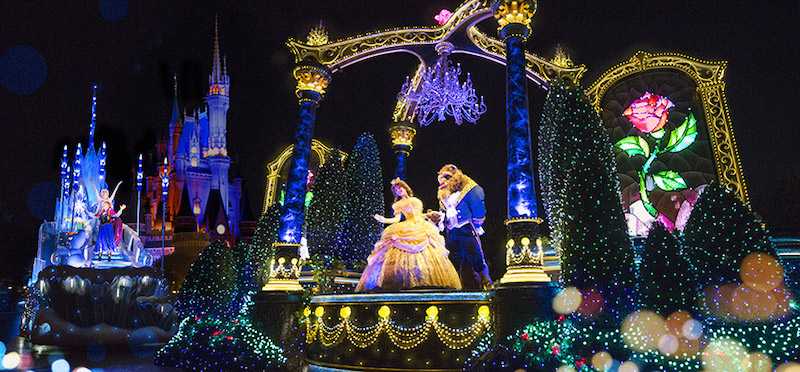 There are many attractions in Tokyo that stay open into the evenings. For example, the iconic Tokyo Disneyland or DisneySea. The resort has tickets available for cheaper than the day pass if you go after 6pm (¥4,700). This will still give you enough time to go on an attraction or two and watch the final show with Mickey Mouse. If you want to stay closer to central Tokyo, the Robot Restaurant in Shinjuku is the place to go. You'll witness an eccentric display of robots, saucy performers and dazzling lights. Book online to get a cheaper price. Lastly, if you want to experience one of the locals' favorite pastimes, go watch a baseball game. Baseball is the most popular sport in Japan, so the fans go all out to show their support for their teams. The Yomiuri Giants are one of the top teams, and they have games in Japan. You can buy a ticket from their website. Don't forget to bring drinks and snacks, or buy them at the grounds.
With so much to do in the city of Tokyo, it's best to plan out each night beforehand so you can get the most out of your trip. Fill up that itinerary and get ready to make a ton of good memories from your nights in Tokyo.
Written by: Rei Ando Nemish
A Japanese and Canadian student, studying in Tokyo, with a passion for food, animals, and adventuring. You can spot her studying in cute cafes on her off days.
Ready to explore Japan?
Download Travelr app, browse all upcoming events and network with other travelers.