All articles >
Way to explore Japanese nightlife
Guest Author: Flip Guide
Your local friend in Japan, helping you have the most memorable experiences!
Some visitors to Japan worry about accidentally offending the locals by not slurping their ramen noodles or by rubbing wooden chopsticks together at a restaurant. Thankfully, you don't need to worry about such things when it comes to nightlife. While Japanese nightlife still has its own cultural twist, it's a lot more lax and fluid as opposed to the other stricter and more rigid parts of Japanese society. Here are some ways you can navigate Japanese nightlife.
Pre-Drinks
Drinking in bars in Tokyo can take a toll on your wallet, so be sure to pre-drink more affordably before hitting up bars and clubs. Head to a convenience store and grab a couple of USD$2-3 drinks and drink on the streets! Or, if you'd rather be comfortable sitting down, visit an izakaya. Drinks are just as affordable there, and you can also grab some food before the night properly starts. We have a list of must-try izakaya dishes, so check that out if you're planning to pre-drink in an izakaya! Izakayas have a wide range of Japanese alcohols, so if you feel overwhelmed by the many choices, check out this list of Japanese drinks to get you started.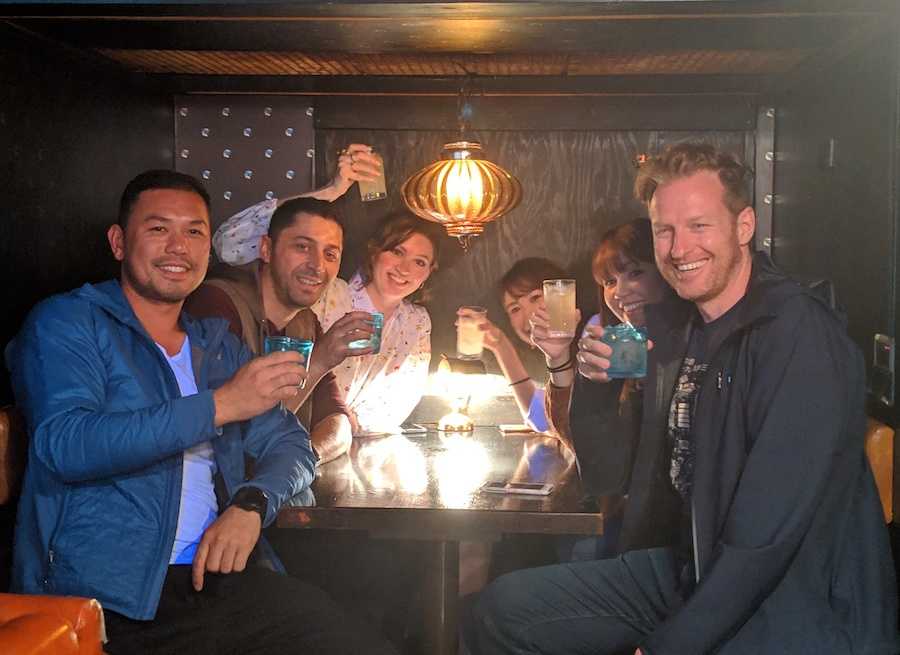 Dress code
There isn't a strict dress code written in stone but there are some things you should avoid. Like in most other countries, clubs in Japan will refuse a man entry if he's wearing sandals or shorts. Just wear jeans and sneakers and you're golden. Ladies, try not to dress too scandalously; Japan is still a conservative country and while you'll still be allowed into places, you might get a few looks, frowns or whispers. If that doesn't bother you, feel free to dress up in whatever you want!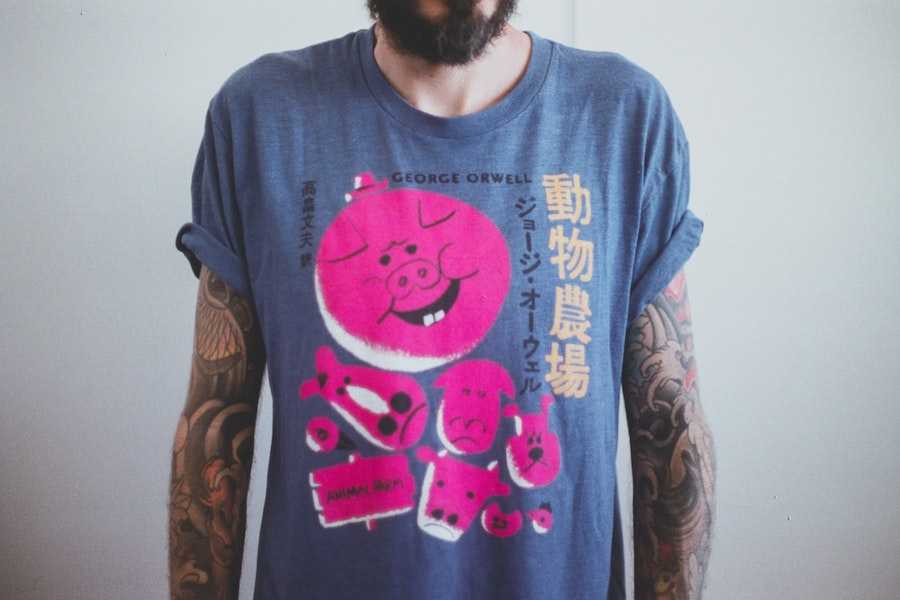 Tattoos
Japan's attitude towards tattoos have become more relaxed, but there are still some nightclubs that won't let you in with your ink showing. They may offer you bandages or duct tape to hide small tattoos with, but for those of us with large tattoos, bring a jacket. Having said that, such establishments are few and far between. I am a heavily-tattooed person myself and have been refused entry into only two clubs in the years I've lived here so don't worry too much about it. When it comes to tattoos, the most strict establishments are the hot springs and bathhouses, but we have a list of tattoo-friendly ones if you want to experience getting naked with a bunch of Japanese strangers.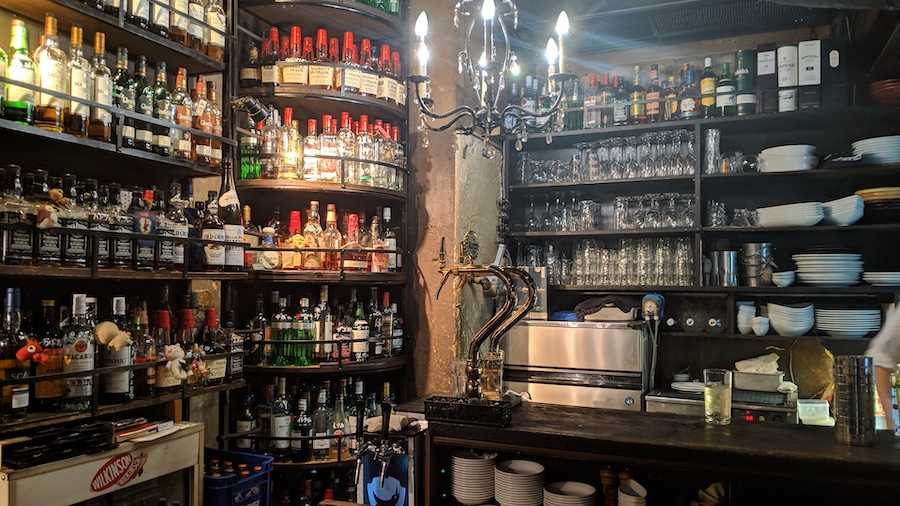 What to bring
If you're planning to explore the city on foot with store-bought drinks, 3,000 to 4,000 yen should suffice. If you're planning to hit up bars and maybe visit a club, 10,000 yen would be ideal. If you run out of cash, don't worry, a lot of ATMs in Japanese convenience stores accept international credit cards, so be sure to bring that along, too! If you foresee yourself getting too drunk/tired to take the train back, bring some extra cash for a cab fare. A short 15-minute ride can cost 2,500 yen so figure out beforehand how far away your drinking spot is and bring the appropriate cab fare, just in case.
Don't forget your ID! Even if you think you obviously look older, many places will still ID you. It's just a standard procedure so bring along your driver's license and your passport along with you. If you don't have a driver's license and are worried that you would lose your passport, then you can bring along a photocopy of your passport with your credit card. Make sure your credit card matches the name of your passport to avoid being the foreigner trying to convince the bouncer they're above 20.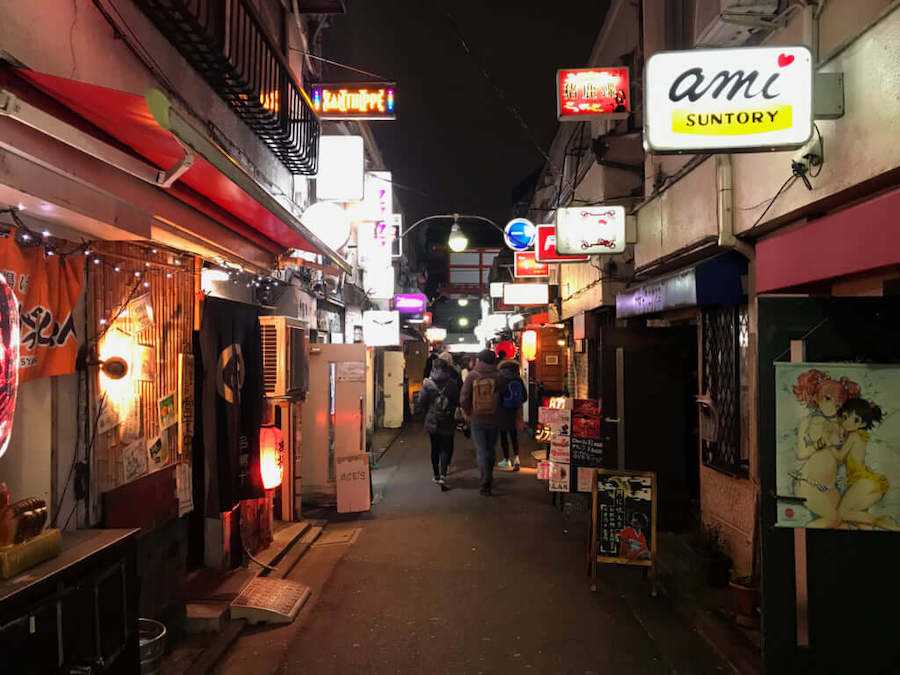 Post-last-train activities
The trains don't run all night in Tokyo, and it's remarkably easy to lose track of time and miss the last train back. If you've accidentally or intentionally missed it, there's still loads of things to do until the first train is up and running in the morning. You can continue drinking at bars as many of them are open till 4 or 5am on the weekends. Or, you can visit an izakaya for some food and more drinks. More commonly in Tokyo, people visit karaoke joints where you can drink and sing the night away. It's a must-have experience in Japan that I highly recommend!
If you're feeling hungry, there are a plethora of drunk food options that we've listed here, so check that out to satisfy your munchies!
Nightlife in Tokyo is exciting, bountiful and, most importantly, spontaneous! Try not to have a set schedule or plan for the night. Instead, just see where the night takes you. To get you started, we have lists of recommended bars in Shibuya and Shinjuku, two major nightlife centrals in Tokyo, so check that out, too! And there, you're all set for a great vacation in Japan! If you have any questions, feel free to reach out to us on Facebook messenger or on Instagram. We'd love to hear from you!
Written by: Belle (Editor, Content Creator of FLIP Guide)
Belle moved to Tokyo, Japan in 2016. She has studied various aspects of Japan including history, literature, gender, culture, media, politics, and more.
Ready to explore Japan?
Download Travelr app, browse all upcoming events and network with other travelers.